Skip to Content
Tradeshow Shipping Crates in San Francisco and Sacramento, CA
Protect Your Valuable Items During Transit Today
Enhance your branding and simplify tradeshow logistics with Bay Area Crating Services in San Francisco and Sacramento, CA and our reusable crates and tradeshow shipping solutions. Discover how you can protect your valuable items from the wear of repeated handling and streamline your shipping operations. Rely on our professionals for custom-tailored solutions that you can trust.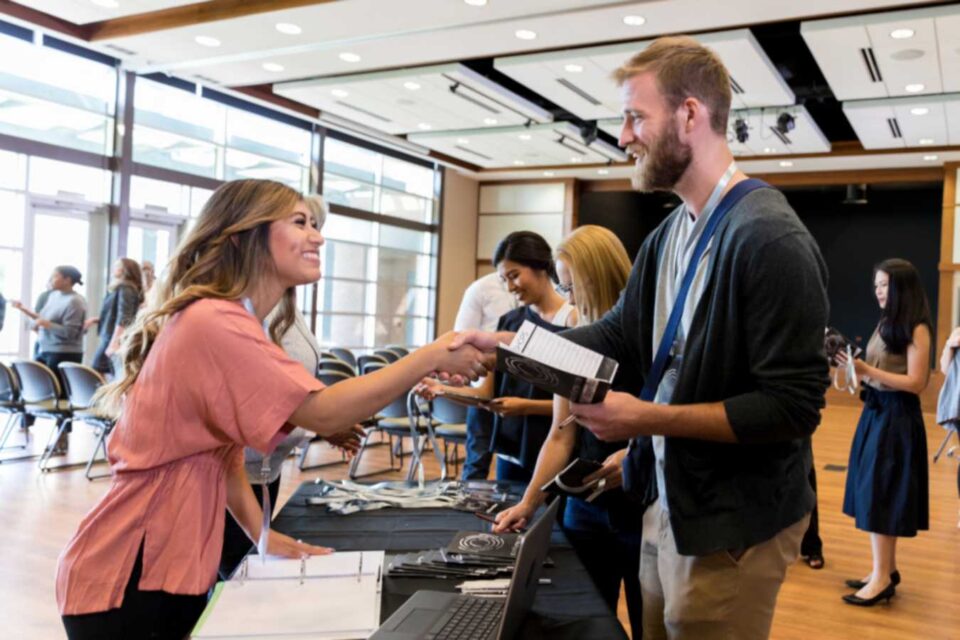 Optimize Your Tradeshow Sipping Crate Demands
When navigating the fast-paced world of tradeshows, reliable logistic practices are essential. As such, customers look to Bay Area Crating Services for tradeshow shipping crates that accommodate their items' weight, size, value, and fragility while remaining budget-friendly. Our protective tradeshow shipping crates are reusable and reliable solutions that optimize tradeshow demands.
Convenient Reusable Crates
Oftentimes, companies attend several tradeshows annually. Rather than scramble to find a new solution for each show, Bay Area Crating Services provides reusable shipping crates that expedite moving your items. These custom-designed reusable crates save you time, effort, and stress, allowing you to streamline your tradeshow shipping while alleviating the hassle of finding reliable solutions for each new event.
Tradeshow Crate Features
Made from durable plywood and metal hinges and custom-crafted to accommodate the unique specifications of your items, our tradeshow crates are packed with features. Some of the features available include:
Sturdy hinges for facilitated access to your items
Clear labeling
Saddles, foams, and steel plates
Removable panels
Wooden gussets
Forklift accessibility additions
Versatile branding customization
Mountable locking systems
And more.
Benefits of Tradeshow Crates
Reusable tradeshow crates boast a wealth of efficiency and cost savings advantages. Some of the benefits of these additions include the following:
Cost-effective
Built-to-last durability
Elevated brand identity and cohesive design
Streamlined shipping processes
Environmentally sound
Enhanced peace of mind
Can be repurposed as storage
Easy and convenient handling capabilities
Applications of Tradeshow Shipping Crates
All tradeshow shipping crates are designed to accommodate transportation demands. However, our custom-made crates can be used across various industries as they are entirely designed based on your requirements and specifications. Common applications of our tradeshow crates include:
Electronics
Appliances
Cosmetics
Food packaging
Automotive
Aerospace
And more
Domestic and International Tradeshow Shipping Solutions
Beyond our robust and highly reliable reusable crate fabrication, we extend our expertise towards helping businesses satisfy domestic and international tradeshow shipping needs. Our comprehensive packaging and shipping solutions include the following:
Export compliant International shipping
Wooden crate shipping
Customizable interior packaging
Determining the Best Tradeshow Containers for Your Needs
Products, tools, and parts vary from one business to the next. As such, we work with you to determine the most effective tradeshow crates for your needs. Taking into account your budget and requirements, we custom-design and manufacture your crates with hand-picked materials and features that fulfill your tradeshow shipping goals and requirements.
Why Choose Us
When you partner with Bay Area Crating Services, you get more than reusable crates. With decades of experience, we provide our customers with state-of-the-art tradeshow crates that withstand the test of time. With a commitment to the highest standards of quality and craft, we are your trusted source for lasting shipping equipment that brings value to your operations.
Secure Industry-leading Tradeshow Crates Today
Rely on Bay Area Crating Services for renowned tradeshow crates and reusable shipping solutions that boast sustainability, durability, and total peace of mind. With our strategic approach to custom-crate solutions, you can rest assured that you're working with the best in the industry. Contact us today to discuss your reusable and tradeshow shipping crates.
Providing Solutions to a Variety of Crating Needs