Skip to Content
Art Crating Artwork in San Francisco and Sacramento, CA
Protective Art Crating Solutions
Artwork is not only a tasteful addition to your home or business. Art holds both sentimental and monetary value. As such, when planning a move, selling artwork, or sending a gift, it's imperative to work with Bay Area Crating Services in San Francisco and Sacramento, CA to ensure the highest quality artwork shipping crates and protective solutions.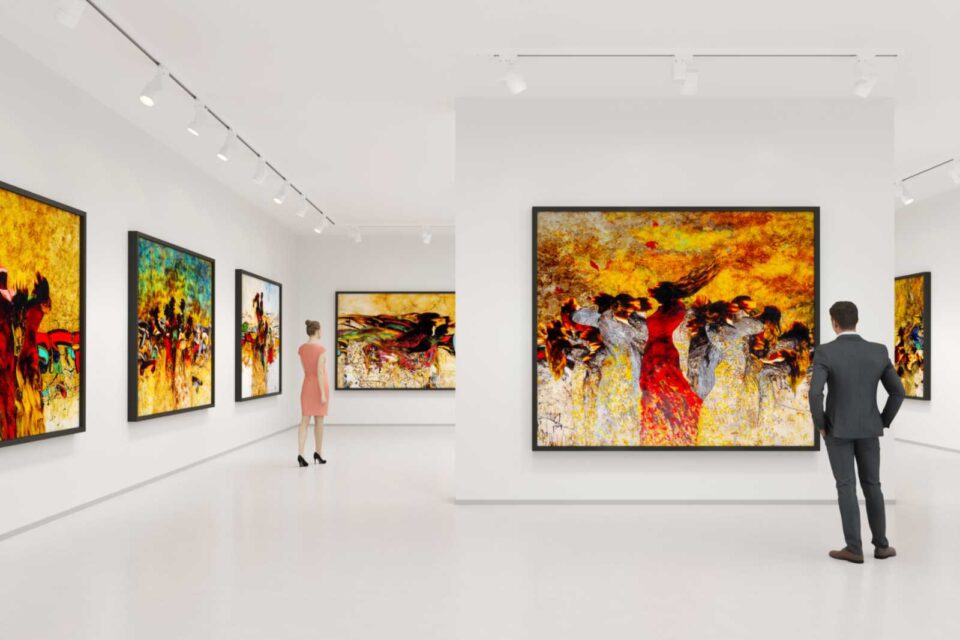 Crating Artwork With Ease
Bay Area Crating Services facilitates your fine art crating demands. We provide customized solutions that ensure your artwork reaches its final destination unscathed. With decades of experience, we understand and value the intricate measures required for safe art packaging and shipping, and we work diligently to preserve the integrity of your artistic belongings, encouraging total peace of mind.
Exploring Fine Art Shipping Crates
One of the most appealing components of art is the diversity. As each piece of art varies in size, weight, and shape, fine art shipping crates must be equally diverse. Bay Area Crating Services provides various options for shipping artwork crates, ensuring every customer can access the most accommodating packaging solutions.
Museum Crate for Artwork
Museum crates are custom-crafted using museum-grade materials to accommodate the customer's requirements. They include MDO construction, rubber gasket lining, polyacrylic moisture coating, and closure plates. Furthermore, foam linings, insulation boards, and additional features can be added for enhanced protection.
Standard Fine Art Crates
As the name implies, standard fine art crates are the quintessential art packaging solution. They can be modified to transport any size artwork safely. These crates are created using pine-framed plywood for extended durability. A benefit of standard crates is that they can be reused or repurposed as a storage solution.
Efficient Fine Art Crates
Efficiency crates are an excellent solution if economy and efficiency are a leading priority for your art packaging needs. These crates boast cost-effective and prompt construction, using ¾-inch plywood, 2 x 4 skids, bumpers, and a one-inch ethafoam liner to protect the art from various weather conditions during transit.
Travel Frame Art Packaging
Travel frame art packaging is uniquely designed to safely transport artwork with a sensitive surface that cannot withstand contact with other wrapping solutions. Our standard travel frames include pine framing and battens with metal hardware that support suspended artwork within the frame. However, we also provide custom solutions for additional protection.
Gallery Pedestal Art Packaging
For an elegant and durable art packaging solution, consider our gallery pedestal. Constructed using mitered MDF techniques, these shipping solutions can be customized and enhanced with various finishes, interior reinforcing, and more. Furthermore, these crates can be repurposed as display fixtures or reused.
Alternative Options for Crating Artwork
Beyond our traditional artwork crating selection, we offer "U" crates, "L" crates, and slat crates. These skeleton-like crates are an economical and reliable solutions for 3D artwork as they facilitate access for precise placement. Similar to our other alternatives, these types of crates can be customized to accommodate your art's exact size and specifications.
Crating Solutions for All of Your Needs
With a time-honored reputation for excellence, Bay Area Crating Services is proud to offer a range of crating solutions to accommodate residential, commercial, and industrial crating needs. Beyond our art crating service, we provide the following:
Machinery crating
And more
The Benefits of Working With Our Art Crating Professionals
When you need art crating, you need Bay Area Crating Services. Committing to safe, efficient, and reliable service, we go above and beyond for our customers. The benefits of our service include:
Custom-tailored art packaging solutions
Robust experience in handling fragile and delicate materials
Secure transportation and tracking
Prompt and effective service
Reputable professionals
Transport Your Art With Total Peace of Mind Today
Protect your valuable artwork with custom art crating solutions to fulfill your requirements and preferences. Discover industry-leading service and the highest standards of quality care with Bay Area Crating Services. Contact our friendly team today to discuss your art packaging needs.
Providing Solutions to a Variety of Crating Needs