Skip to Content
Anti-Static Packaging in San Francisco and Sacramento, CA
Safeguard Your Electronic Shipments with Anti-Static Packaging Solutions
When looking to transport sensitive electronics, safe and secure anti-static packing material is paramount. That's why Bay Area Crating Services provides various anti-static packaging material solutions in San Francisco and Sacramento, CA. With an emphasis on protection and reliability, rely on us to safeguard your valuable electronics from potential damage and static electricity while in transit.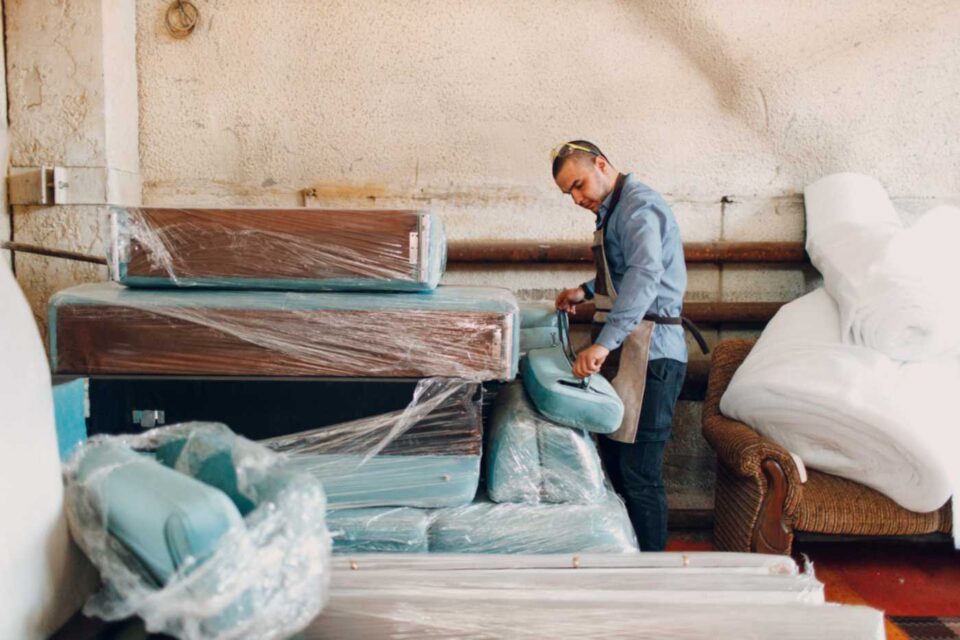 What Is Anti-Static Packaging?
Anti-static packaging is an advanced shipping solution that is a conductive barrier shielding electronic items from static electricity while in transit. Anti-static packaging is made from an array of plastics treated with specialized anti-static agents that deter static electrical charges. This prevents your electronics from failing and mitigates the ignition of flammable items.
Advantages of Anti-Static Packaging Materials
Anti-static packaging shields your electronics from potential damage. These specialized solutions offer a wealth of advantages that promote the longevity and safe use of your items, including:
Prevention of electrostatic discharge
Mitigate damage to your items
Save money by deterring costly replacements, returns, and repairs
Achieve total peace of mind
Anti-Static Packaging Guidelines
For maximum efficiency, it's important to follow anti-static packaging guidelines closely. The important factors to consider include the following:
Choose the right materials suited for your specific electronic device, such as conductive foam, anti-static wrap, or static shield bags.
Ensure proper sealing to secure a protective shield around your item, mitigating electrostatic discharge.
Take the proper handling precautions when preparing your item.
The Importance of Professional Anti-Static Package Handling
When navigating anti-static packaging materials, pay close attention to handling precautions. Our professionals ensure electronic items' safe handling and packing in a static-free environment with a grounded packing station for optimal safety. They wear protective materials to deter electrostatic discharge and minimize the amount of contact with fragile pieces of the device.
Optimal Selection of Anti-Static Packaging Materials
Bay Area Crating Services offers an optimal selection of ESD packaging materials. Based on your item's specific needs, we hand-pick customized solutions that boast extended durability and resilience for unrivaled protection. Our packaging materials include:
Corrugated packaging
Hard-shell cases
Anti-static bags
Anti-static Ziplock
Conductive tubing
Conductive bags
Static shield bags
Anti-static tubing
Vapor barrier
Heat shrink anti-static wrap
Anti-Static Packaging Across Every Industry
We extend our anti-static packaging solutions to businesses and individuals across every industry. We have you covered from residential and commercial to industrial crating needs that require ESD packaging materials for enhanced protection. We work with any sector, from automotive and aerospace companies to those in the hospitality, medical, and retail industries.
Custom-Tailored Crating Services
At Bay Area Crating Services, we believe in providing customized solutions to accommodate every unique crating and shipping need our customers bring. As such, we offer an expansive selection of trusted services, including the following:
Furniture and appliance crating
Medical crating
Residential, commercial, and industrial crating
International shipping
European Union Certification
Large item crating
And more
Why Choose Us
To preserve the integrity of your sensitive electronic devices, working with a reputable company known for excellence is essential. That's why customers in San Francisco and Sacramento, CA rely on the decades of experience behind Bay Area Crating Services. With a track record of success and an unwavering dedication to quality and reliability, rely on us for anti-static packaging.
Secure Reliable ESD Packaging Material Solutions Today
Secure, cutting-edge ESD packaging materials that boast reliability and protection for your electronic device shipments with Bay Area Crating Services. For time-honored expertise and quality service you can count on, choose our industry-leading crating professionals. Contact us today to learn more about our anti-static packaging solutions.
Providing Solutions to a Variety of Crating Needs