Skip to Content
Aerospace Packaging in San Francisco and Sacramento, CA
Aerospace Crating Excellence that Safeguards Your Innovations
The dynamic world of aerospace innovation emphasizes precision, safety, and durability. As such, when large aerospace items must be relocated, time-honored aerospace crating and packaging services are required. That's why customers in San Francisco and Sacramento, CA look to Bay Area Crating Services for trusted aerospace industry packaging they can rely on.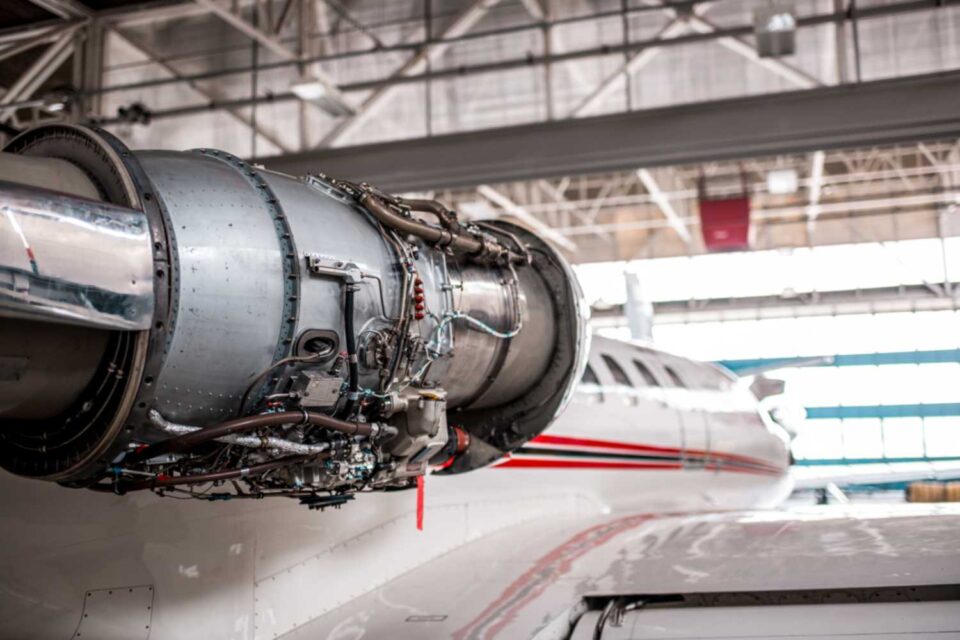 Custom Solutions for Your Aerospace Packaging Demands
Leading with the utmost precision and care, our professionals create custom-tailored aerospace packaging solutions to safeguard your materials during transit. With years of experience, we understand the intricate measures required for protective packaging and safe transportation. As such, we have secured a name for ourselves as trusted aerospace crating professionals.
Crating and Packaging Design
Aerospace industry packaging services begin with a comprehensive assessment of your materials. This strategic approach enables our team to design customized aerospace crating solutions encompassing the vital needs of your items' shipment process. Depending on the specific requirements of your item, we curate solutions that offer maximum protection and efficiency.
Elevated Aerospace Packaging Protection
At Bay Area Crating Services, we pay close attention to your items' weight, dimensions, and fragility. To ensure maximum protection that preserves the integrity of your items, we consider additional measures, such as climate control, vibration dampening, and shock absorption, to promote enhanced safety and protection throughout your item's journey to its final destination.
Aerospace Packaging and Shipping
Aerospace items vary in size, weight, materials, and shape. As such, each item requires specific considerations and customized packaging techniques. Fortunately, our team is equipped to handle it all. From robust engine materials to delicate avionics, our detail-oriented packaging process ensures the right amount of security, cushioning, or bracing to prevent damage during transit.
We Handle All Your Aerospace Crating Needs
At Bay Area Crating Services, we curate solutions for even the most intricate aerospace packaging needs. Some of the aerospace components we've worked with include the following:
Door and fuselage section
Airline seats
Airliner cowl crate
Cockpit crate
Propellers and rotors
Satellite pieces
Avionic instruments
Redefining Safe Aerospace Crating
Careful consideration during aerospace crating is vital as aerospace components must keep their form to remain aerodynamic and functioning. Although these pieces are often designed to withstand harsh elements while in the air, they cannot be bent or damaged during shipment. As such, it's imperative to rely on experts who understand the importance of safe aerospace packaging.
Aerospace Packaging Solutions
Bay Area Crating Services offers an array of trusted aerospace packaging and crating solutions. As aerospace parts range in size, we have customizable solutions to accommodate every need, including:
On-site crating for oversized items
MIL-Spec Crates that adhere to strict federal, state, and local guidelines
ISPM 15 Export Crating for international shipments traveling overseas
Custom crate delivery to your location
Advanced Aerospace Industry Packaging
Based on the nature of your aerospace item, we offer advanced aerospace crating solutions that elevate the protection and security of your piece during transit. Our state-of-the-art solutions include:
Shock absorption materials for cushioning, moisture resistance, and anti-static safeguarding
Climate controlled packaging
Advanced tracking and labeling for safe and efficient handling
The Benefits of Working With Our Aerospace Crating Experts
When you need reliable aerospace crating solutions, you need time-honored professionals on your side. When you work with Bay Area Crating Services, you can expect the following:
Knowledge of aerospace shipping standards and regulations
Personalized solutions
Cutting-edge crating and packaging solutions
Timely and transparent service
Enhanced security and protection
Choose Bay Area Crating Services
Bay Area Crating Services is reinventing the field of aerospace crating with state-of-the-art techniques and quality materials that promote the utmost safety and efficiency for your transportation process. With a commitment to customer satisfaction and years of experience, we take pride in accommodating diverse requirements and needs. Rely on our professionals for industry-leading aerospace crating services.
Secure Trusted Aerospace Packaging Services Today
Don't settle when it comes to the safety of your aerospace equipment. Choose reliability and precision with Bay Area Crating Services. With careful attention to detail and full compliance with regulations and safety standards, allow us to facilitate your aerospace packaging needs. Contact us today to begin your experience with our team.
Providing Solutions to a Variety of Crating Needs