Skip to Content
Pre-Built or On-Site Crating in San Francisco and Sacramento, CA
Powerful Solutions for Pre-Built or On-Site Crating
Sometimes, you simply can't predict when you'll need to send important cargo or manufactured goods immediately. But when those rush jobs happen, you need a crating services partner who can rise to the challenge.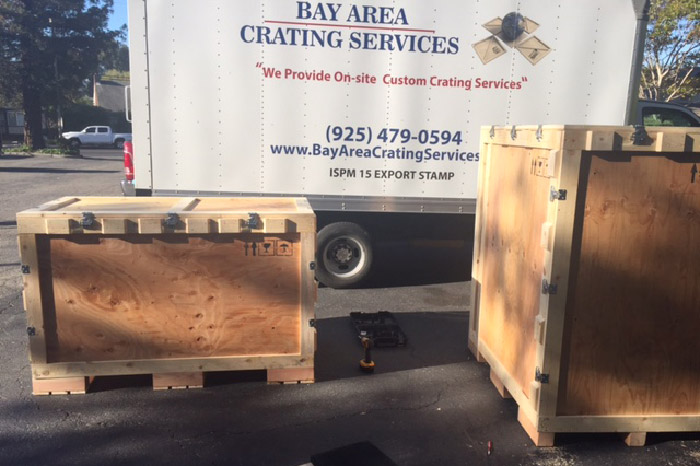 Innovative Crating Solutions
Bay Area Crating Services delivers innovative solutions for a wide range of shipping clients and circumstances, from a commercial shipment to a factory relocation. We are well equipped to handle emergency and last minute orders that require pre-built or on-site crating.
Our vehicles and highly trained personnel can build crates, containers, pallets, shipping boxes, and other packaging elements directly at your site. Or, we can arrive prepared for your special shipment with pre-built crating that is perfect for your needs.
To learn more about pre-built and on-site crating solutions, please contact us today.
Providing Solutions to a Variety of Crating Needs