Skip to Content
Quality Crating Services in Sacramento & San Fransisco
Bay Area Crating Services
Affordable & Top-Quality Crating Solutions
When you are planning to pack and send large or valuable items, typical shipping companies may not be able to meet your needs. Your antiques and other items may be too large or fragile to be handled by USPS or any other packing and shipping companies. At Bay Area Crating Services, we hire the most experienced crating experts to handle items of all types and sizes. Even the most fragile items can be handled by our professional Bay Area crating team.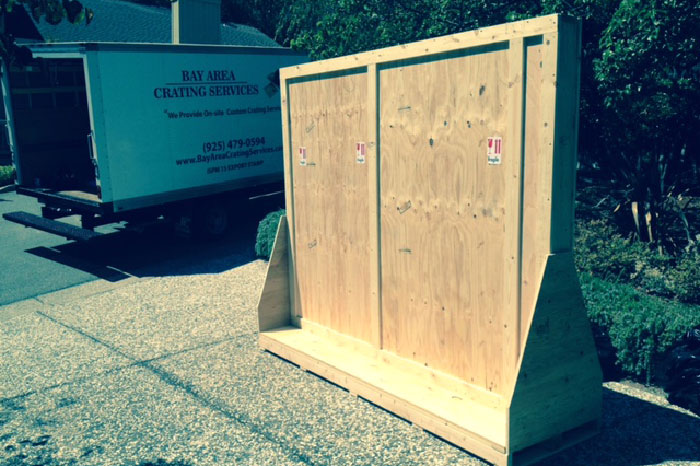 Experienced Crating Professionals
Our company has 25 years of experience in the crating industry and we offer custom solutions for oversized, heavy, and fragile items. From industrial equipment to medical equipment or electronics, we can crate it all. You can rely on us to keep your items safe in transit and ensure everything is secure for handling. We also offer some of the most competitive rates in the industry and can provide free estimates on all shipping projects.
We Offer a Number of Different Crating Services
We provide residential crating services to homeowners, brokers, and moving companies throughout the area. We can handle residential items of all types, including pianos, antiques, artwork, work-out equipment, appliances, and more.
Providing Solutions to a Variety of Crating Needs