Skip to Content
Estate Moving in San Francisco and Sacramento, CA
Simplify Your Transition with Trusted Estate Property Movers
Estate moving serves as a milestone transition. Relocating heirlooms and cherished valuables is no small task. As such, customers in San Francisco and Sacramento, CA, look to Bay Area Crating Services professionals for custom estate moving services. Experience reliable and seamless estate moving solutions custom-tailored to your needs with our help.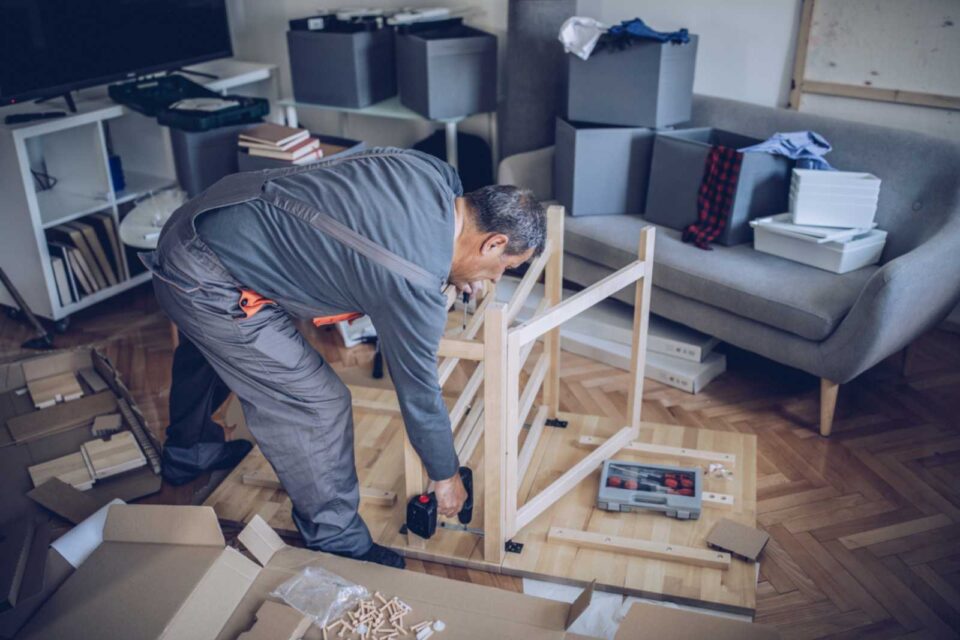 Understanding Estate Moving
Estate moving is the process of transporting a family or individual's estate from one location to the next. Estate moves often take place during major life changes. One may pursue estate moving services when a family member is inheriting one's estate following the passing of a loved one, or when an individual is downsizing their home.
The Importance of Professional Estate Property Movers
Moving an estate requires time-honored experience and meticulous attention to detail. As many of the items included in these moves are of high value, proper considerations must be made to plan, prepare, and execute the move without damaging items. Estate property movers streamline the process while promoting optimal safety and security of your belongings.
The Process of Estate Moving
Estate moving services include a systematic approach to encourage a streamlined and seamless transition. As such, our professionals at Bay Area Crating Services follow a detail-oriented plan. Our plan includes a comprehensive assessment to scale the size of the project and the specific requirements and considerations regarding timelines, packing, crating, transportation, and beyond.
Step-By-Step Estate Moving Services
You can expect a detail-oriented solution when you rely on Bay Area Crating Services for your estate moving services. Our step-by-step process includes the following:
Assessment of your belongings and the scope of the move
Personalized solutions that accommodate your timeline, requirements, and preferences
Custom-tailored packing and crating
Logistics, tracking, and transportation management
Distribution and unpacking
Planning Your Estate Move
When planning your estate move, there are considerations and specific measures to take in the days and weeks leading up to the big day. We recommend creating checklists that outline your plans. We divide our checklists into three parts, including:
Month before the move checklist
Day before the move checklist
Moving day checklist
Estate Moving Checklist
Diligent preparation is the key to a seamless estate move. As such, be sure to include the following in your estate moving checklist:
Inventory your belongings, taking note of condition, value, and designated destination.
Prepare documentation, including legal paperwork, wills, and permits.
Identify your valuables that may require special attention from estate property movers
Map out your timeline while considering logistic or legal roadblocks
Secure Trusted Estate Property Movers
When it comes to estate moving, securing trusted estate property movers is the most vital component of the process. When browsing potential candidates, review the following criteria, including:
Their reputation for estate moving services
Their industry experience
Read reviews and check out their service gallery
Ask about their process, tracking software, and service details
A Seamless Crating Experience
At Bay Area Crating Services, we go beyond just estate moving services. We offer an array of residential and commercial crating and shipping solutions that promote optimal success and peace of mind when you transition. Our services include:
Choose Bay Area Crating Service
Choose reliability and excellence when transporting your estate's valuables with Bay Area Crating Services. With years of time-honored experience, the latest technology, and advanced techniques, we provide our customers with a streamlined and secure service. Rely on us for total peace of mind, precision, and care.
Secure Smooth Estate Moving Services Today
If you're ready to begin planning your estate moving services, look no further than Bay Area Crating Service and our exceptional estate property movers. For careful attention to your entrusted estate items, choose professionals that prioritize the integrity of your estate. Contact us today to discuss your estate moving services.
Providing Solutions to a Variety of Crating Needs