Skip to Content
Heavy Equipment Crating in San Francisco and Sacramento, CA
Safe and Secure Heavy Equipment Crating
When the need for transporting heavy equipment arises, look no further than Bay Area Crating Services. As San Francisco and Sacramento, CA's leading machinery and industrial crating provider, we specialize in heavy equipment crating solutions that boast safety, security, and efficiency. Move your valuable assets with ease and peace of mind with the help of our professionals.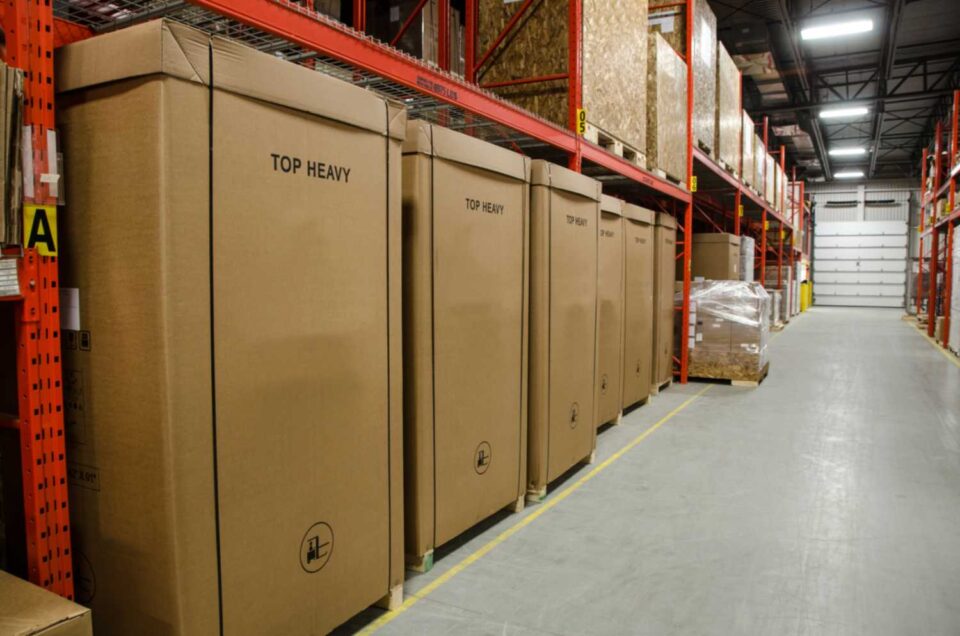 Custom Heavy Equipment Crating Solutions
With a wealth of experience, we extend our heavy equipment crating services to many types of businesses needing transportation solutions. With solutions for every business from the automotive sector to IT and beyond, our offerings include the following:
Large machinery crating
Oversized/overweight crating
Electronic and server racks
And more
Things You Need to Know Before Pursuing Machinery Crating
Before diving into the process of machinery crating, there are several considerations to familiarize yourself with. These key factors can greatly influence the success of your machinery crating endeavors. As such, Bay Area Crating Services prioritizes communication, meticulous planning, and preparation to promote the utmost safety for your machinery during transit.
Item Disassembly
Sometimes, a large machinery crating job can be divided into smaller shipments. If the item can be safely disassembled and reassembled at its target destination, it may be suitable to break one large machinery crating solution into smaller parts. However, not all items can be disassembled. Sometimes, even when they can, it may not be efficient or effective.
Exposure to the Elements
Some machinery items can be shipped in crates that are not fully enclosed as they can tolerate external exposure to the elements they may pass through. However, some items may become damaged when struck by moisture or other exterior factors. It's important to consider if the machinery requires an enclosure, crate, or wrapping.
Oversized Load Items
Depending on the size of your machinery crating need, your item may have specific oversized load requirements to adhere to. These requirements may include transport regulations or rules for when it arrives at its destination. Our professionals can help you navigate these specifications to ensure full compliance with requirements and regulations.
Choosing the Right Logistics Partner
Choosing the most suitable logistics partner for heavy equipment crating is half the battle. A trusted crating service will know all the requirements and regulations for transporting machinery or industrial crating equipment. This can greatly benefit the success and smooth process of your crating operations.
What to Look for in Heavy Equipment Crating Services
There are several key factors to consider when choosing a heavy equipment crating service partner. We recommend verifying the following when evaluating potential companies, including:
Their experience in heavy equipment crating and handling
Their overall industry experience and reputation
The scope of their business
Their tracking software and shipment problem resolution protocols
Crating Solutions to Accommodate Every Need
At Bay Area Crating Services, we specialize in an array of crating solutions to accommodate every need. We offer a range of trusted crating solutions to satisfy every diverse crating requirement. Some of our services include:
Why Choose Bay Area Crating Services
Our Bay Area Crating Services team takes pride in delivering industry-leading crating solutions that encompass safe and secure transport of your valuable items. With a commitment to preserving the integrity of your belongings, we go the extra mile, following a meticulous planning and preparation process. It's our mission to ensure maximum success and efficiency for your crating needs.
Partner with Our Heavy Equipment Crating Experts Today
Experience the difference of time-honored heavy equipment crating solutions with Bay Area Crating Services. From industrial crating to oversized loads, we combine knowledge and experience to streamline your crating demands for optimal peace of mind. Contact us today to discuss your heavy equipment crating needs.
Providing Solutions to a Variety of Crating Needs