Skip to Content
Help With Shipping Heavy Items in San Francisco & Sacramento, CA
Shipping Large Objects With Bay Area Crating Service
Transporting large or oversized items from the Bay Area across the city, state, or country sounds daunting. Bay Area Crating Services provides large item packing and crating services in San Francisco, CA, Sacramento, CA, and the surrounding areas, to help with shipping heavy items.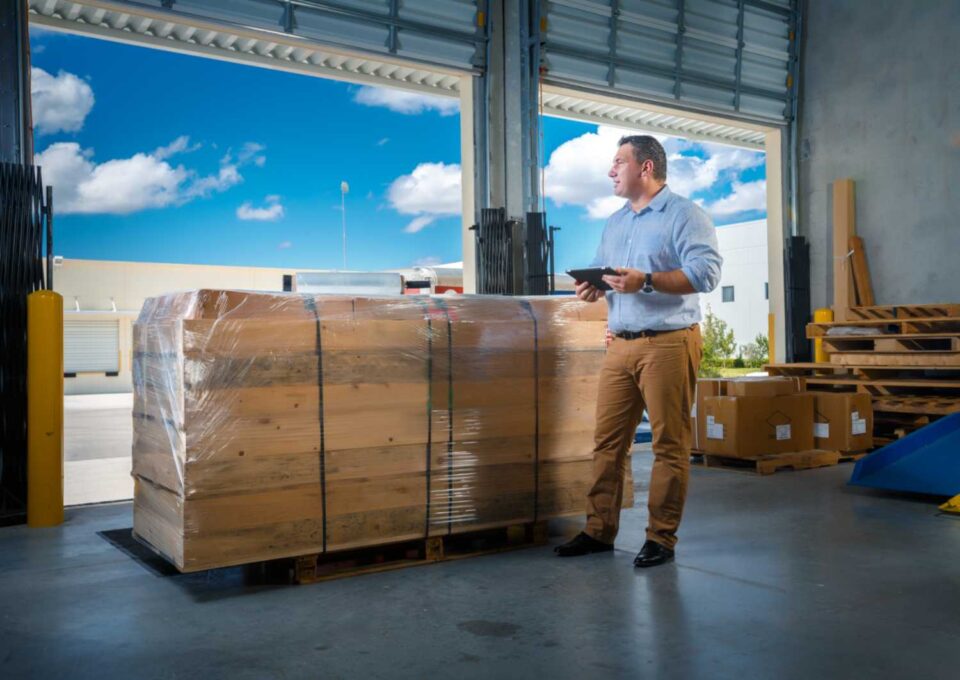 Shipping Large, Heavy Items With Bay Area Crating Services
Bay Area Crating Service provides packaging and shipping for large and heavy items, allowing your valuables, such as larger electronics, antiques, machinery, and much more, to be efficiently delivered. More importantly, our specialty shipping services will ensure your large items arrive on time and exactly how they are left.
Common Problems With Shipping Large Objects
Shipping large objects presents a potential list of problems if the proper precautions are not taken during the packaging and preparation stage of the item's transit journey, including:
Weight vs. durability of the packaging
The size of the item
Handling considerations and security
The mode of transport
The resilience and strength of the shipping materials
Factors to Consider When Crating and Shipping Large, Heavy Items
Bay Area Crating Services considers several important factors to ensure seamless results when shipping large, heavy items, including:
The overall weight.
The space within the crate your item will occupy/leave unfilled.
The stability and configurations of your item within the crate.
The destination and total travel and handling time.
The fragility.
Possible protrusion areas
We Know How to Ship Large, Heavy Items
Every item we're entrusted with is seen as irreplaceable. Our large-item shipping can be customized using industry-leading techniques and materials, so you have full control over your valuables. When we deliver your items through our specialty shipping services, we provide a customized tracking system, providing real-time updates and progress of your large and specialty items.
Exterior Packing Solutions
When it comes to shipping large, heavy items, durable exterior packing solutions are crucial. That's why Bay Area Crating Services offers several trusted pallet and skid methods to protect large, bulky items, including:
Plastic Pallets – High-load capacity, corrosion and humidity resistant.
Wooden Pallets – Enhanced durability that meets international regulations.
Wooden Skids – Deter shifting and accommodate the heaviest loads up to several hundred tons.
Additional Protection When Shipping Large Objects
Some of the additional services we provide to complement our large item shipping includes toolless crates and shock/vibration-sensitive crating. We also provide vapor barrier packaging for goods more sensitive to moisture if necessary. Of course, an ISPM 15 export stamp can always be provided if needed.
Choose Bay Area Crating Services
With over two decades of experience in custom large-item crating, we can easily scale our services from creating a piano to providing commercial-scale and regular crating. With our dedication to exceeding our clients' high standards, we're confident you'll see why we're the Bay Area's most trusted large item and specialty shipping service provider.
Reliable Crating Solutions You Can Trust
Backed by over two decades of time-honored experience and a commitment to the safest and most effective crating solutions, Bay Area Crating Service provides an array of crating solutions for residential and commercial customers, including:
Contact Us for Hassle-Free Shipping for Large Items
Bay Area Crating Services makes packing and crating oversized or large items a hassle-free process. We welcome challenges and excel in providing professional-grade specialty shipping and crating. Discover our full-service large item crating services and competitive prices that don't cut corners by contacting us today for your free, no-obligation estimate.
Providing Solutions to a Variety of Crating Needs