Skip to Content
Industrial Wooden Crates in San Francisco & Sacramento, CA
Trusted Industrial Crating
Combining decades of trusted crating and packaging knowledge, Bay Area Crating Services provides industry-leading industrial wooden crate packaging solutions to commercial customers in San Francisco, CA, and Sacramento, CA. From heavy machinery and equipment to specialized industrial products, rely on our professionals for custom-tailored industrial packing that exudes reliability and efficiency, ensuring your item gets to its destination safely.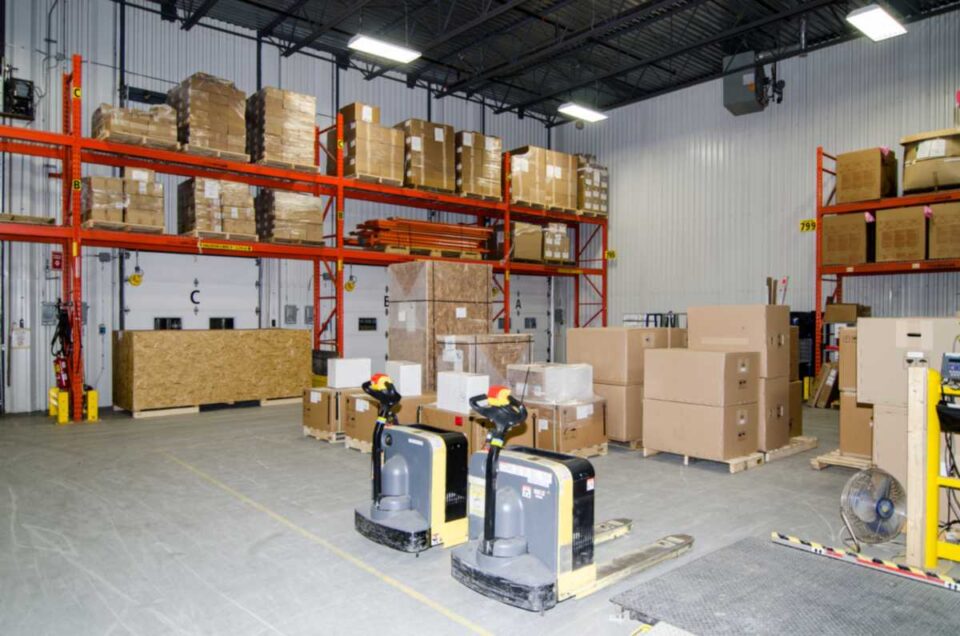 Understanding Industrial Crating
Industrial crating is a specialized form of packaging and shipping used to protect large, heavy, or fragile industrial objects, using industrial wooden crates uniquely prepared for secure storage or transportation. In order for this to be carried out effectively, considerations must be made to ensure the industrial item is protected at all times during transport.
Industrial Crating Considerations
Industrial crating involves wood packaging, custom pallets or specialized crates, and a skid or base to garner maximum safety during an item's storage or transit via sea, land, or air. Furthermore, Industrial crating may require ISPM-15 compliance when shipped internationally. Fortunately, Bay Area Crating Service is well-versed in the specifics of industrial crating and ready to meet your specific requirements.
Why Use an Industrial Crating Company?
Industrial items require safeguarding from temperature variations, shocks, vibrations, and moisture. As such, a certain level of expertise is required to carry out proper industrial packing in order to ensure it is both compliant and protected during its time in transit. Additionally, custom crating is often required due to the size and complexity of these items.
How Can Industrial Crating Experts Help?
Working with industrial crating experts provides you with a wealth of benefits, including the following:
Keep your industrial item secure and protected.
Gain valuable knowledge regarding overseas industrial shipments and regulations.
Cost-effective and reliable.
Custom-tailored service based on the sizing and weight requirements of your item.
On-site service available to save you time.
Cargo insurance.
Industries That Require Industrial Packing & Crating
Due to the superior logistic technicalities involved in industrial crating and shipping and the mere size and complexity of industrial packing, many businesses across varying industries rely on our industrial solutions. From industrial manufacturers to distributors and supplies, Bay Area Crating Services is here to accommodate minor to complex custom industrial crating requirements.
Industries We Work With
With over 25 years in the creating industry, Bay Area Crating Services has been proud to serve an expansive range of different industries in need of industrial crating solutions, including but not limited to the following:
Aerospace
Government and military
Heavy equipment manufacturers
Automotive
Music and entertainment
Printing and Production
Construction
Agricultural industry
Custom Industrial Wooden Crates
Quality and reliability are at the forefront of our services. We value our customers' time, and as such, we ensure prompt and efficient shipping times and service backed by competitive prices that streamline your industrial operations. Whether your industrial crate is staying in California or traveling overseas, we are here to ensure it is handled with the utmost care and diligence.
Personalized Crating Solutions
Bay Area Crating Services is comprised of a team of industry-leading experts who have honed our skill of custom industrial crating solutions down to a science. Furthermore, we extend our knowledge beyond just the industrial sector, offering a wealth of trusted services for residential and commercial customers alike, including the following:
Contact Us to Learn More About Industrial Crating
Combining advanced industrial crating techniques and our reputation for excellence, Bay Area Crating Services is here to ensure you receive the quality service you deserve while safeguarding your industrial items for safe and effective transport without hassle. Contact our friendly team today to discuss your needs and request your free, no-obligation estimate.
Providing Solutions to a Variety of Crating Needs