Skip to Content
Custom Crating Design
in the Bay Area
High-Quality Crate Packaging & Shipping
Do you have a need for custom crating? At Bay Area Crating we offer dependable custom crating services to a wide range of clients throughout San Francisco, Sacramento, and the surrounding areas. Whether you are shipping to another location or are in need of specialized packaging and crating, you can rely on our experienced Bay Area custom crating team to get the job done right.
Skilled Crating & Shipping Professionals
We have the necessary skill and experience to design crates which are customized to your exact need. You can depend on us for everything from heavy machinery to the crating of fine art or antiques. We truly care about each customer we serve, as well as the items which you are crating and shipping.
Our company has the ability to design and build the following:
Packaging
Pallets
Containers
Crates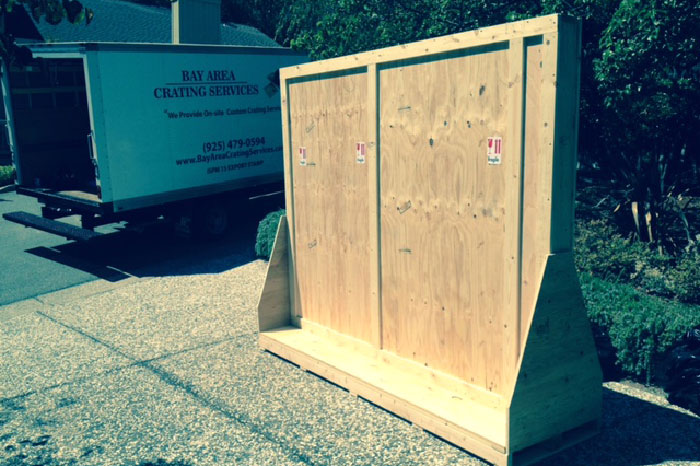 Designing Custom Crating Solutions
Regardless of whether you have a small, one-time shipment or you have a consistent need for large, custom crating, we can do it all. With 25 years of experience in the crating industry, we know exactly what factors to consider to ensure a shipment is well-protected and arrives safely. We may consider the dimensions of your item, the pick-up location, and destination, the mode of transportation, as well as the fragility of the cargo.
In our quest to deliver world-class custom crating, we also provide:
Floater deck skids
Ramps
Shock or vibration sensitive machinery
Tool-less crates
Vapor barrier packaging for moisture sensitive goods
ISPM 15 export stamp
Our Top Priority
Our top priority is that you are pleased with the quality of customer care you receive, as well as the packaging and shipping service we have provided. Please contact us today at 925-479-0594 to learn more about our services or to request a complimentary estimate.
Providing Solutions to a Variety of Crating Needs